➠ [35] Original art (13 Kaytseki, 7 Ru3na, 5 Eiri, 5 Nardack, 5 Mezamero)
➠ [15] Toradora!
➠ [10] Katekyo Hitman Reborn!
➠ [5] Miyavi


➠ [50] Katekyo Hitman Reborn!
Current Mood:

amused

Current Music:

Lisa - Sunshine in the Rain
Title:
Saltare
Author:
aimeeshii
Pairing:
Hibari Kyouya/Dokuro Chrome.
Rating:
PG-13
Summary:
Nagi had promised to meet a boy from her childhood when they were older, there was just one problem: she didn't know his name.
( "Herbivore, if you're going to ask a question," he said lowly, "have the guts to explain yourself." )
Current Mood:

mellow

Current Music:

Akiakane - Nervous
Looking for a fanfic contest, but can't find one that focuses on KHR? Well then, we're happy to say there is a new community just for that! The recently created community,
write_and_run
, is now open and you can find our third prompt
here
.
Check it out to see if it's something that interests you enough to participate. Or perhaps you enjoy reading more? There will be plenty of great fics to read, so join up - or put us on watch! There's nothing wrong with a bit of community stalking (as long as you remember to read
and
review!)
As you may or may not know, we have just closed author sign-ups at the KHR guess-the-author challenge,
khr_undercover
, but we need people with a good grasp of the English language to act as betas for our authors. If you would like to pinch in, please sign-up at
this post
. Comments are screened.
Also, I have started a
drabble game
in our sister comm
hitman_hangout
. Everyone's welcome to play, so please hop on over to that post!
Hello all,
Title:
Une Chanson Pour La Dame Perséphone
Pairing:
M.M./Chrome, mentioned Mukuro/Chrome and Mukuro/M.M.
Rating:
R for femmeslash :)
Disclaimer:
KHR and all its characters are not my property.
Notes:
Written for
oh_shit_santa
's Summer Fest '10.
Summary:
Your enemy is sleeping, and his woman is free.
( The context is more important than the concept. )
Subject:
10YL Chrome
Title:
96 (I Feel It In My Bones)
Notes:
.ZIP/15 songs including The Yeah Yeah Yeahs, A Fine Frenzy, Fleet Foxes, and Florence + The Machine.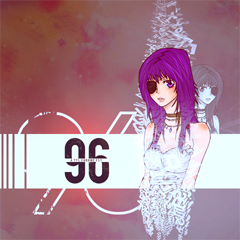 ❝sometimes you can't believe what you see, you have to believe what you feel
and if you are ever going to have other people trust you,
you must feel that you can trust them even when you're in the dark,
even when you're falling.❞
(
Namida no Ondo Fandub
Collapse
)
Constructive criticism is welcome and appreciated. Thanks to
kokusho_yukari
for letting borrow the translation!
X-posted to
hitman_reborn
.
Hey everyone! This is my first post here. I'm psyched to see a comm for Chrome here, she's sorely underappreciated. Anyway, I come with a fandub:
Current Mood:

hot

Current Music:

Namida no Ondo - Chrome Dokuro (Satomi Akesaka)
Author:
sylphs_dream
Rating: G... there's really nothing in this, I think... *is tentative*
Fandom: KHR
Pairing: Gen, Chrome-centric
Genre: angst,
Warnings: um... non-existent plot collapse at the end? and long drabble-ness that doesn't go where it should?
Disclaimer: None of this belongs to me... it all goes to Amano Akira.
Summary: She draws lines. Perhaps to sort out where she fits in. Maybe.
I can't come up with some cool quote to put here and LURE you to read it...*cries*
This is my first fanfic post... and first post here, so if I'm doing anything wrong, please tell me...
Crossposted at
hitman_reborn
and
dokurochrome
Sorry if you see this more than once! *wince*
Title: Lines
Medium: Anime/Manga
Fandom: Katekyo Hitman Reborn
Subject: Chrome Dokouro
Title: Ivory & Wire & Pearls
Warnings: None
Notes: .Rar; 10 songs include The Weepies, The Hush Sound, The Dollyrots, Boys Like Girls, and Jack's Mannequin



here at
blowmeup_pretty